Kathy Isaacson
Senior Lecturer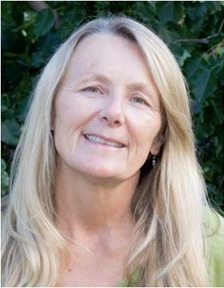 Communication

Email: 

Phone: 

(505) 604-3540

Office: 

Room 218
 
Ph.D., Tilburg University, Netherlands
Profile
Dr. Isaacson teaches Interpersonal Communication, Nonverbal Communication, Communication Theories, and Mediation. She has been adjunct faculty since 2004 and full time faculty since 2015. She is owner of Strategic Engagement, a communication-consulting firm. Dr. Isaacson has been a consultant for more than 25 years in addition to teaching at UNM, focusing on innovations in communication that enable the creation of better social worlds. Dr. Isaacson was on the Advisory Board for the Communication and Journalism Department since its inception.
Research
My research interests address the construction and management of human difference, illuminating patterns of communication choices and their impact on our worlds. Using the Communication Perspective, my motto is that "people support what they create," knowing that involvement leads to commitment. My research and practice influences are from social construction, systemic thinking, 2nd order change, and CMM. Current research focuses include: evaluation as a participatory means to construct reality, deep listening, food communication, and the world of difference orientation.
Publications
2007: Facework: Bridging Theory and Practice. Sage Publications. (With Stephen Littlejohn)
2007: Communication, Conflict, and the Management of Difference.Prentice Hall. (With Stephen Littlejohn)
2007: "The Affirmative Turn in Strategic Planning," OD Practitioner.
2006: "A Facework Frame for Mediation.," In Herrman, Margaret S., editor, Handbook of Mediation: Bridging Theory, Research, and Practice. Blackwell Publishing. (with Stephen Littlejohn).
2004: Facilitative Leadership - An educational video. For more information, go to www.evgonline.com
2001: Mediation: Empowerment in Conflict Management. Waveland Press (With Stephen Littlejohn)
2001: Engaging Communications in Conflict: Systemic Practice. Sage Publications, (With Stephen Littlejohn)
1998: Team Mediation System: Effective Communication in Teams – an educational video. (Distributed by Educational Video Group) 
1999: Mediation practices in knowledge-based teams, in Advances in the Interdisciplinary Study of Teamwork, JAI. (Kathy Isaacson with James Barker) 
1999. Objetivos e Metodos de Comunicacio na Mediação, I Novos Paradigmas em Mediação. Artmed Editora (Brazil). 
1999. Practices de Mediação para Equipes Basedadas em Conhecimento, in Novos Paradigmas em Mediação. Artmed Editora (Brazil). (Kathy Isaacson with James Barker)
Methods
My research approach is predominately qualitative and I favor participatory methods and community engagement.
Teaching Style
I try to be as transparent as possible, creating a safe and comfortable environment for learning
Favorite Classes
Theories of Human Communication, Interpersonal Communication, Advanced Interpersonal Communication.
Why UNM?
What could be better than working in a state, New Mexico, that is the "Land of Enchantment" and for a university, UNM, that has traditional cherry and silver colors, representing the crimson evening glow of the majestic Sandia mountains to the east and the Rio Grande looking like a silver ribbon winding through the valley below. The icing on the cake is working in a Department whose motto is "communicating for a better world."
Spare Time
I enjoy urban gardening & farming, camping & hiking, creating joy in my life, and partaking of meals with friends and family.