Michael V. Marcotte
Professor of Practice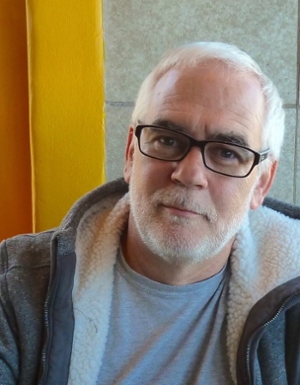 Journalism

Email: 

Phone: 

(619) 201-2677

Office: 

Room 234
 
Profile
Michael V. Marcotte is a Professor of Practice in the Communication & Journalism Department, University of New Mexico, Albuquerque.
Mike teaches multimedia reporting and supervises the news innovation/collaboration project he founded, New Mexico News Port. Mike's career includes managing the newsrooms of KPBS in San Diego and KPLU in Seattle.  As public media consultant, his clients have included NPR, APM, CPB, Current and stations in Houston, Dallas, San Francisco, Sacramento, Connecticut, Iowa and Indiana. Mike is former president of Public Radio News Directors Inc. and authored PRNDI's news directors guide.
Mike was 2012-13 Reynolds Chair for Ethics of Entrepreneurial and Innovative Journalism at University of Nevada, where he launched Nevada Media Alliance. Mike was 2011 Knight Journalism Fellow at Stanford where he focused on entrepreneurism, leadership, design-thinking and social network analysis.
Mike earned his masters and bachelor degrees in journalism from the University of Georgia.
Research
Marcotte, M. (2017) The 'Precarious' Local News Ecosystem of New Mexico. Democracy Fund. (PUBLICATION SCHEDULED FOR FALL 2017)