A Town Hall With Tom Cherones "Master of Your Domain"
Departmental News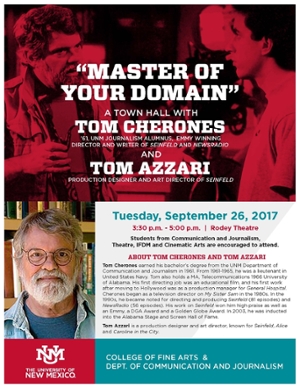 Posted: September 25, 2017
"Master of Your Domain"
A Town Hall with Tom Cherones and Tom Azzari. 
Tom Cherones - a '61, UNM Journalism Alumnus, Emmy Winning Director and Writer of Seinfeld and Newsradio. 
Tom Azzari- Production Designer and Art Director of Seinfeld.
Click here for the flyer.