C&J department chair: Not the sabbatical I imagined. Dr Weiss describes life in Prague amid pandemic.
Departmental News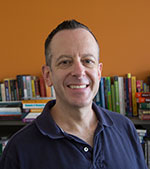 Posted: April 13, 2020
If you asked C&J Associate Professor David Weiss what he envisioned as he planned his sabbatical abroad for the 2020 Spring semester, self-isolating in a single-room apartment and teaching strategic planning and political communication to college students online didn't come to mind.
Click here to read the full article.