Dr. Tamar Ginossar: UNM Presidential Teaching Fellow !!!!
Departmental News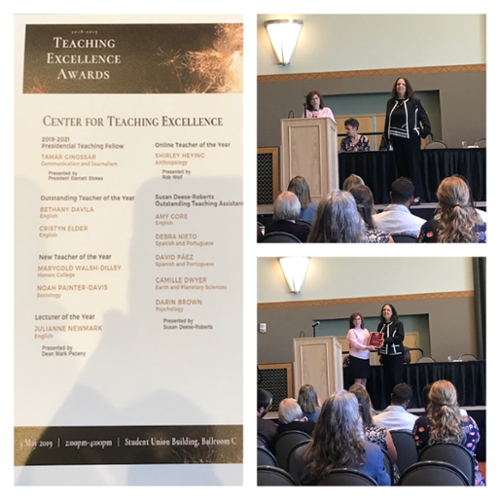 Posted: May 3, 2019
The Department is extremely excited and proud to share with you this most wonderful news:
Our colleague Tamar Ginossar has been named the 2019-2021 UNM Presidential Teaching Fellow!
This is the highest and most prestigious teaching award bestowed by the University. 
We invite you all to join us at the awards ceremony which Tamar will be officially honored. It takes place on the afternoon of Friday, May 3rd. Click here to see the flyer for details and for the names of all the other Teaching Excellence Award winners who will be honored at the event.
Congratulations, Tamar, on this outstanding accomplishment!