Moonsun Choi
Ph.D. Student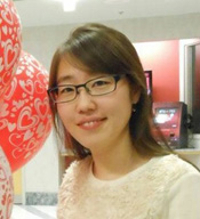 2020 Cohort
moonsunchoi@unm.edu
Moonsun Choi is a first year doctoral student and teacher-researcher with teaching experience in South Korea and the U.S. in a variety of settings at the secondary and university level. She earned her bachelor's and master's degrees in social studies education from Sungshin Women's University in South Korea and received her PhD in Social Studies and Global Education with a focus on digital/global citizenship education at the Ohio State University. She started a new journey in Communication and Journalism at the University of New Mexico in 2020. Her research interests include digital media studies, Internet studies, political participation, participatory democracy, and digital/global citizenship education.  
Selected Publications:   
Choi, M., Cristol, D., & Gimbert, B. (2018). Teachers as digital citizens: The influence of individual backgrounds, internet use, and psychological characteristics on teachers' levels of digital citizenship. Computers & Education. 121, 143-161.  
Choi, M., Glassman, M., & Cristol, D. (2017). What it means to be a citizen in the internet age:  
Development of a reliable and valid digital citizenship scale. Computers & Education.  
107, 100-112.  
Choi, M. (2016). A concept analysis of digital citizenship for democratic citizenship 
education. Theory and Research in Social Education. 44(4), 565-607.