Now Welcoming Applications for Visiting Scholars!
Departmental News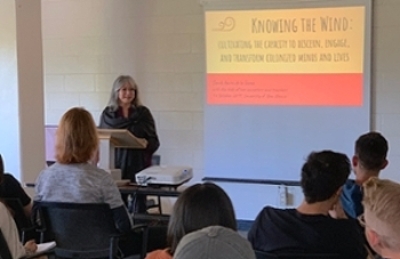 Posted: November 24, 2020
The UNM Department of Communication & Journalism welcomes self-funded faculty and postdoctoral fellows as visiting scholars.  Scholars may be locally, nationally or internationally based and serve on a rotating basis (with a limit of two per semester). 
Visiting scholars may join us at the beginning of a semester (fall or spring) and visit for one or two semesters. Visiting scholars are expected to have completed a Ph.D. prior to their arrival at the Department. 
Find more information about applying on our Visiting Scholars page.