Kate Nash Cunningham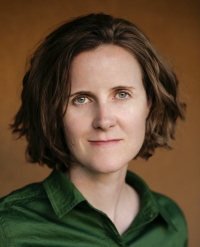 Part-Time Instructor
Email: 

Phone: 

505 277-5305
Profile
Kate earned her bachelor's degree in journalism and Spanish from UNM and a master's degree in digital journalism and design from the University of South Florida St. Petersburg She has been teaching communication and journalism students at UNM since 2011.  
Kate's classes include Multimedia Reporting, Multimedia and Visual Communication, Video Journalism, Writing and Editing for Multimedia, Introduction to Media Writing and others.  
She also has taught online for many years and has developed courses for the department's Accelerated Online Program. One of her courses recently earned UNM's Golden Paw Award through the Online Course Advisory Council Online Course Best Practice Certification Initiative, as well as certification by Quality Matters.  
Kate is a certified Level Two Adobe Creative Educator who uses Adobe products in her digital skills classes and is interested in the intersection of journalism and mobile technology.  
At UNM, Kate created a successful multimedia communication internship program funded by the National Science Foundation. Her publication in the journal Teaching Journalism and Mass Communication about the program can be found here.